Denver Garage Doors
Hundreds of your business and neighborhood friends have agreed that Denver Garage Doors is the best place to find courteous, friendly, affordable and prompt garage door service. Our highly skilled team of garage door technicians are standing by, ready to respond and deliver the garage door and garage door opener services you need 24/7/365. Denver Garage Door offers priority service at no extra charge, and we know we offer the fastest response times for 24/7 Emergency Garage Door Service in the entire area.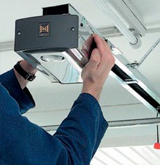 Denver Garage Doors has been providing reliability and professionalism in the form of knowledgeable and courteous staff and timely, efficient services for over a decade in the Denver North Carolina area. We pride ourselves on the work we have accomplished, and the loyal customer base is proof that our dedication is every bit as high quality as the parts we use and the equipment on our service vehicles.We has no other interest than to be the most recognized provider of garage door services in the area, and we aim for 100% satisfaction on every job.
The satisfaction guarantee we offer comes with every job, and we backs up the jobs our technicians do with a 3 Year Labor Guarantee and a 30 Day Free Return Visit for customers who are not satisfied with the work we did. If that's not enough, we also adheres to manufacturer warranties on all parts and hardware. We spare no expense to make sure our customers feel pampered. Your satisfaction is our number one goal, guaranteed. What's our next goal? We aim to save you money on every job.
With Free On-Site Consultations, Safety Inspections, 30 Day Price Quote Guarantees, and the most reliable track record of any installer in the area, we can provide a full-service solution to most problems without some customers ever spending a dime. All this happens after our free-Over the Phone Assessment, which has let our technicians solve minor problems for most of customers before they even schedule an appointment. If just a little TLC is all your garage door is lacking, our staff can recommend one of a number of Preventive Maintenance Plans or Commercial Service Contracts to keep your doors running smoothly. Customers who call Denver Garage Doors about or PMPs and CSCs save thousands by letting us avert catastrophes before they happen with simple solutions.
Our team also offers the most comprehensive list of repair services for your dollar. We guarantee the work our technicians do will be unsurpassed in quality while not breaking your bank: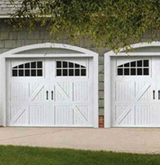 Off-track Door Rails and Rollers
Frayed Cabling and Broken Cable Boxes
Door Panel and Full Section Replacements
Torsion and Extension Adjustment and Replacements
Security and Safety Device Examination and Replacement
Corrosion and Wear and Tear of any Major Component
Hinge Replacement
Weather Stripping and Dry Rot Repair
Mechanical Lubrication as well as Electrical Rewiring and Replacement!
Another thing we offers a team of experienced technicians who specialize in garage door installations of all types and styles. Just call us today if you need any help deciding what door would go best with your historic or period era home. Technicians are more than well-versed on all the major styles and, classic and contemporary, to make your life that much easier. Our staff can even recommend how to best upgrade existing doors to make them more modern: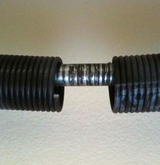 Call Denver Garage Doors for Installation of any of the following residential or commercial door types:
Carriage House Doors
Sectional Roll-Ups
Swing Doors
Wooden Doors
Fiberglass Doors
Insulated and Thermal Treated Doors
Aluminum and Steel Doors
Overhead and Tilt-Up Doors
Loading Bay Doors
Twin Rolling Doors
Industrial High-Lift Doors
And More Upon Request!
If you still are not convinced, call today and a representative can schedule you for any of our free services just to show you how much we care. Our Preventive Maintenance Plans have saved many of our customers hundreds of dollars on avoided repairs, and we are more than happy to offer them to anyone in the Denver North Carolina area. Call today for more information.